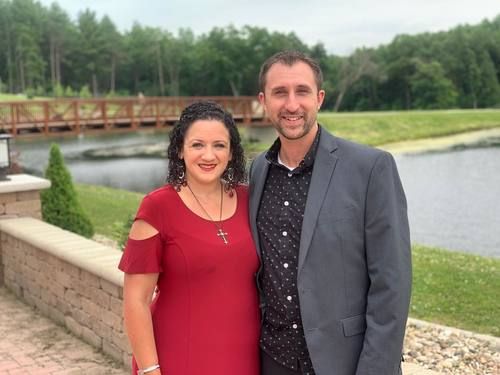 Pastors Mike & Amanda Lopez
Pastors Mike & Amanda are the Youth Pastors of United Youth. Happily married since 2003 with 4 children. They met at, and graduated from, Rhema Bible Training College of Tulsa, Oklahoma; with an emphasis in Youth Ministry and Evangelism. Some of things they enjoy are coffee, camping with their kids, canoe trips on the river, traveling and spending time with family!
Before joining Word of Life Church staff in the Summer of 2013, they ministered for about 10 years at a church in Sterling Heights, Michigan. Pastors Mike & Amanda have a big heart for teenagers, desiring to help this generation of teens build a strong foundation in Christ so they can have unwavering faith.
Phil has been a faithful and loyal youth worker in United Youth for many years. He likes to rock climb, ride his motorcycle, go to music festivals and make it to one or two Detroit Red Wing games a year. He has many different hobbies and can be found rockin a mean mohawk, with a different hair color for each season of the year, like no one you've ever met! One thing that never changes with him is, he has a heart for the teens of this generation. Every week he makes time to invest into their lives for the glory of God.
Do you have a testimony of what God has done or is doing in your life? We would love to hear about it!!!